Display Videos ( 1 - 3 of: 3 )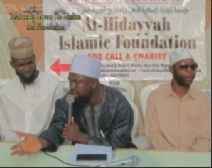 2014-11-02
Preacher spoke in this lecture on the concept of interaction between Muslims and non-Muslims, the evidence of the Quran and Sunnah.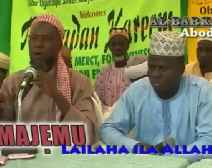 2014-11-02
Lecture in Yoruba language, the answer to the question: why God created us - the Almighty - ? Lecturer briefly answered that God - the Almighty - did not create the jinn and mankind except to worship Him and that the only way to worship God alone is the religion of Islam.
2014-07-10
This is a lecture in Yoruba advises us to understand Islam as it should be.